TIMESTUBAN, MALANG – The Astadasa or 18 fun games held by the Hawai Waterpark Malang makes place crowded with people. This even was held to celebrate the 74th anniversary of Indonesia's Independence Day.
Each of the main attraction in Hawai Waterpark like the Hawai Waterpark itself, Museum Ganesya, Malang Smart Arena, and Malang Night Paradise held their own event.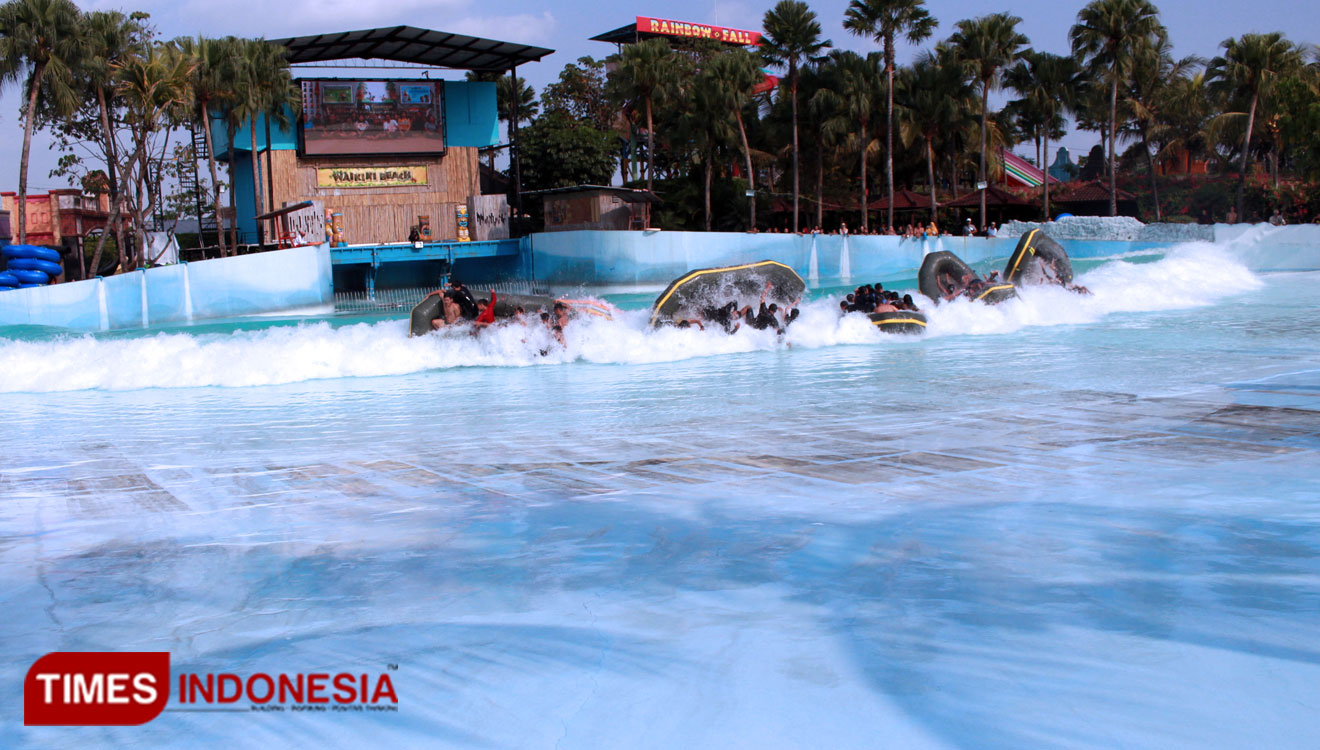 The Hawai Waterpark itself held the chips eating contest, spin your self and then kick the ball, blow the flour, pilliw fight in the pool and cahlengging the 3,5 M tsunami wave.
"Blowing the flour and pillow fight has become the most favourite game of all each time we held this event annually. Yet, we always change some game every year to make it more interesting," the General Director of Hawai Group, Bambang Yudho Utomo said.
On another location, Malang Smart Arena held another 8 fun games, Malang Night Paradisewith 3 fun games, and Museum Ganesya with one fun ganes.
There were million total of prize provided the manager. Beside some cash, there were also some free ticket voucher and also free acces to enter all the attractions in Hawai Waterpark Malang. (*)
Baca Berita Peristiwa dan Politik terbaru di Indonesia dan luar negeri lainnya hanya di TIMES Indonesia.